Welcome to Network Portal
Network Portal provides analysis and visualization tools for selected gene regulatory networks to aid researchers in biological discovery and hypothesis development. [ ..read more]
See it in Action Get Help Get involved
Visit Workspace page to give it a try.
You can explore all species and associated information here
Make sure to check out Gaggle Website for the latest updates.
Organisms
(Click on organism name to access related resources)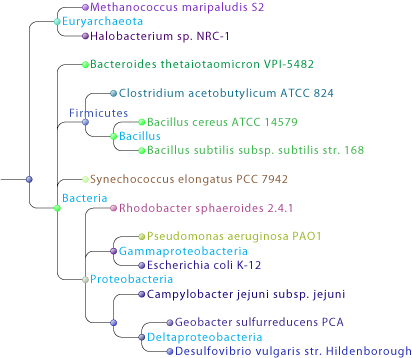 Methodology
Network Portal integrates identification of conditionally co-regulated group of genes (Performed using cMonkey) and inference of regulatory influences (performed using Inferelator). In addition, it is integrated with MicrobesOnline for genomic information, RegPrecise for collection of manually curated regulatory inferences, and RegPredict for Regulon Inference by Known Position Weight Matrix (PWM). [ ..read more]
Data Sources
ENIGMA MicrobesOnline RegPrecise NCBI KEGG GO Baliga Lab
Network Portal and associated Gaggle Tools are being developed by Baliga Lab at Institute for Systems Biology as part of the DOE KnowledgeBase efforts.